SaD European Metallica Tribute Live at MILCHWERK MUSIK FESTIVAL + Audesno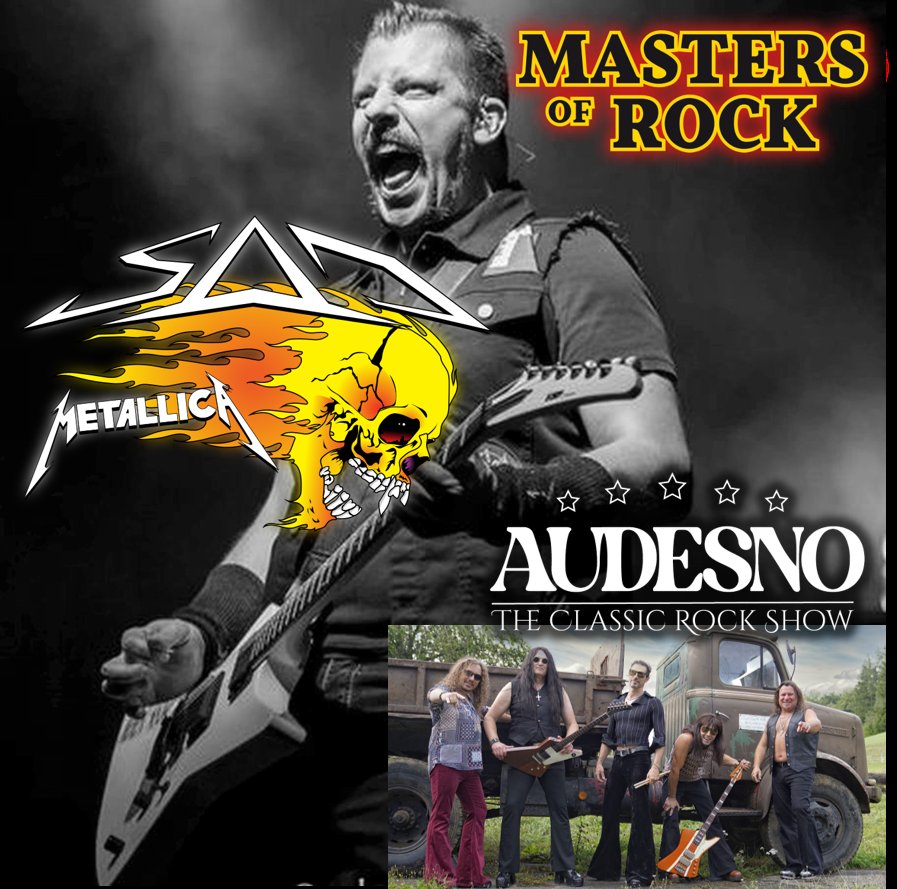 Masters of Rock bringt uns mit SAD die wohl beste Metallica Cover Band an den Bodensee. Gepaart mit der CLASSIC ROCK SHOW Band AUDESNO erwartet uns Rock vom aller feinsten.
SAD aus Italien sind ohne Frage, eine der heißesten Live Rock'n'Roll Metallica Tribute dieser Tage! Mit 110 Millionen verkauften Tonträgern ist Metallica sicherlich die erfolgreichste Metal Band überhaupt. Seit vielen, vielen Jahren thront die Gruppe aus Kalifornien im Rock Olymp ganz oben. Metallica in ihrem Sound und ihrer Show zu imitieren, ist sicherlich eine der schwersten Aufgaben, die sich eine Tribute Band stellen kann. Und dies scheinen die Südländer von SAD bravourös zu meistern. 2007 wurden SAD von "ZONAMETALLICA", dem offiziellen italienischen Metallica Fan Club, zur besten Metallica Tribute-Band gekürt. 2008 erhielt die Band den Ritterschlag, als sie von Metallicas U.S.-Fanclub "METCLUB" anerkannt und autorisiert wurde. Wer SAD einmal Live erlebt hat, der weiss warum!
Audesno heißt die erfolgreiche CLASSIC ROCK SHOW Band rund um Paddy Strobel (Voice of Germany) und den Gitarristen Thilo Herrmann (ex Running Wild, Grave Digger, Risk …), die mit ihrer Classic Rock Show seit bald 10 Jahren die Bühnen in Deutschland, Österreich und der Schweiz rocken. In mehr als 200 Konzerten hat sich die Formation eine große und stetig wachsende Fangemeinde erspielt. Mit ihrer authentischen Bühnenshow erwecken die 5 Vollblut Musiker Songs von Legenden wie Led Zeppelin, Deep Purple, the Sweet, Jimmy Hendrix, Slade, Ozzi Osbourne, DIO … zum Leben und begeben sich mit ihren Publikum auf eine Zeitreise durch die Geschichte der Rockmusik.
… in Rock we trust ..