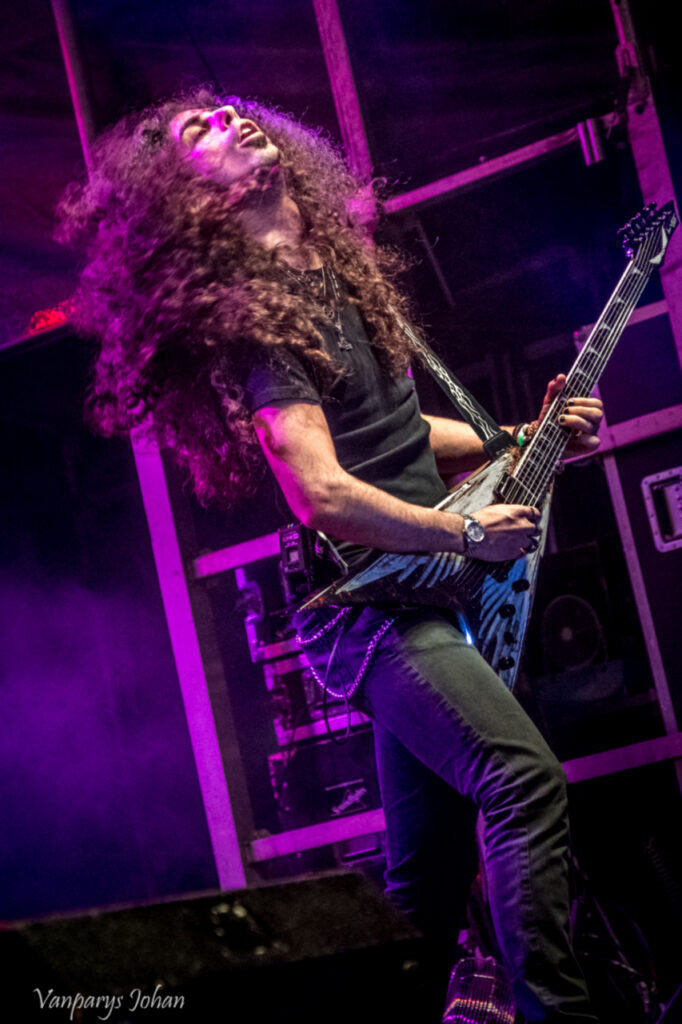 Inspired by the passion of great guitarists such as Mark Knopfler and Eric Clapton, Eddie knew from an early age that he wanted to be a musician.
His studies led him to graduate at a very young age, with full marks in classical guitar at the Conservatory of Mantova, with specialisation in modern guitar at the Institute of Modern Music, where he's one of the really qualified teachers, under the guidance of Andrea Martongelli and Alex Stornello.
For Eddie, Metallica was a discovery that took place in the rehearsal room, when he and others found themselves in other small bands, trying to build something together, having fun and trying to understand how their idols played riffs that made them all dream, such as Seek and Destroy, Enter Sandman, Fuel and Master of Puppets, at a time when YouTube was not popular.
But listening to Fade to Black for the first time, with the acoustic guitar completely blown away by the arrival of the compact and powerful distorted guitar, was a moment that left Eddie speechless and opened his mind to a new way of interpreting and composing that would have combined two related elements. The Black Album and S&M did the rest (and Malmsteen too, of course, hahaha!!!).
Passionate about power metal, symphonic and neoclassical music, we can appreciate his main influences in the instrumental pieces he composed and released on digital platforms, "The Rising Phoenix" and "19".