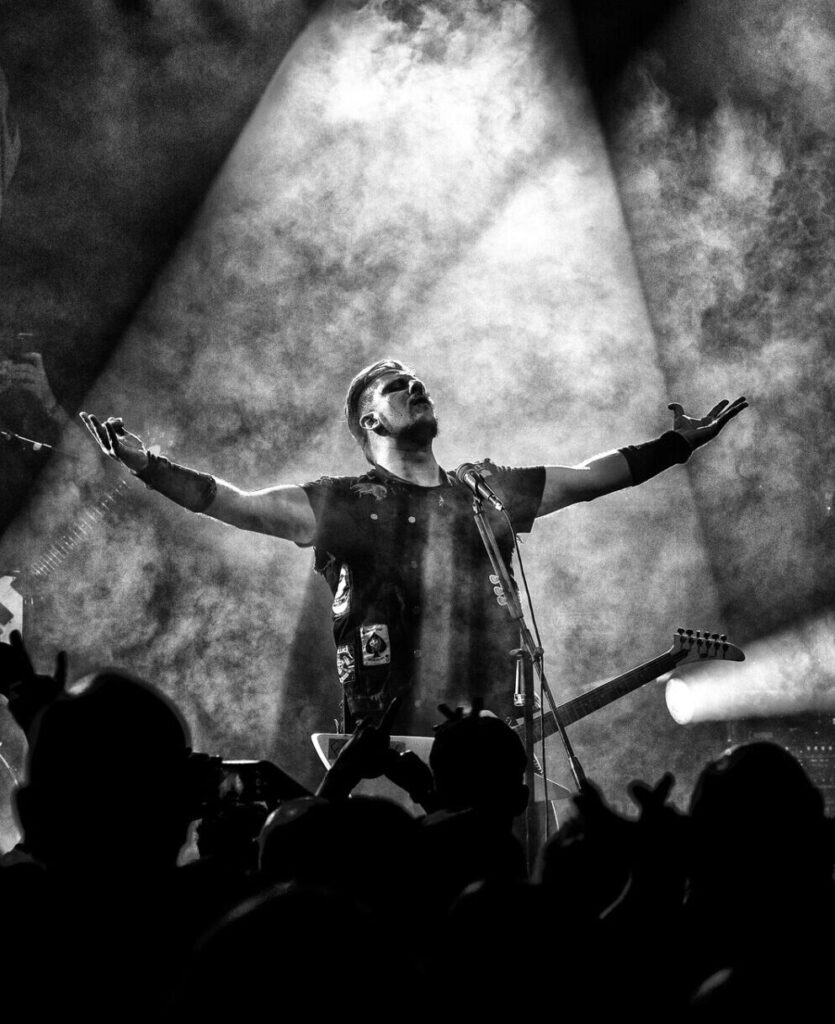 Grown up with a classical course of study (he played transverse flute for 9 years) during teenage years he fell in love with electric guitar and started growing his true Metallica passion in the latest nineties.
Singer and guitar player of a grunge band, in the early 2000s he spent some years writing his own music (recording 2 EPs) and playing some cover songs but once the band split in 2003 he decided to start a brand new project, to only play Metallica songs. In the era where social networks and smartphones didn't exist yet, he was continuously growing up his love for Metallica, attending their shows at every chance but especially dedicating them all his musical career.
Last among the founder members, since 2004 Mattia put all his love in SaD band, his only and unique project. The LOVE for Metallica is still his best passion.