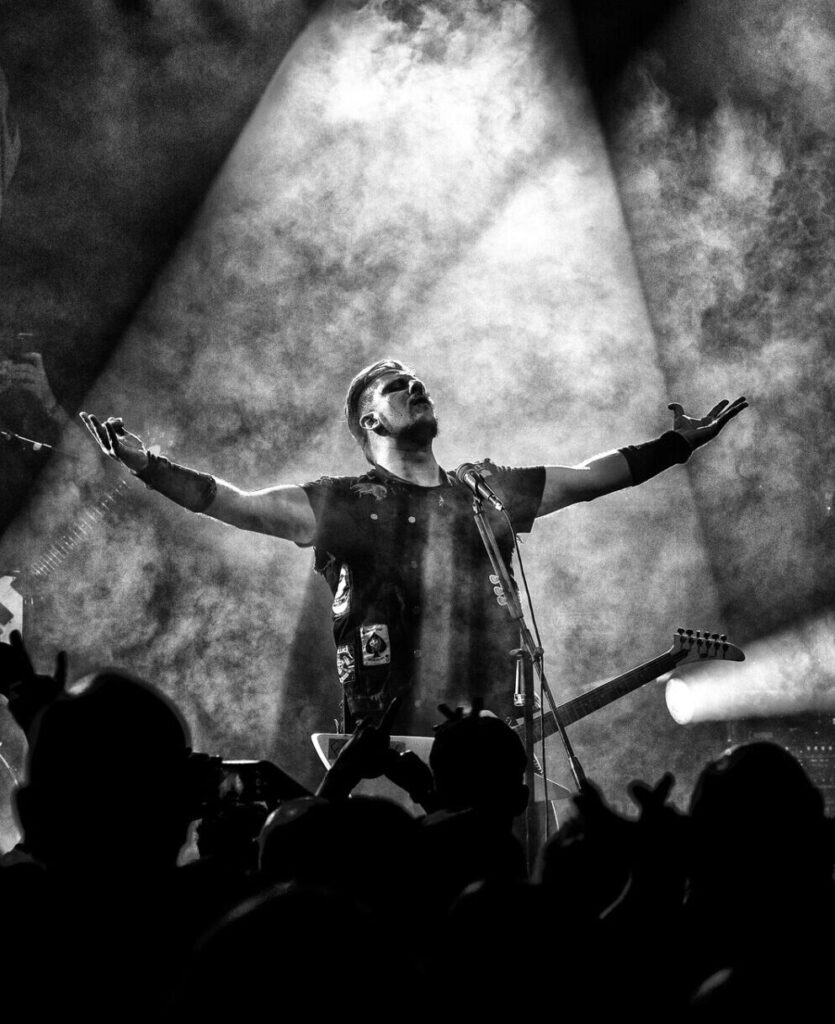 Raised with a classical education (he played the flute for 9 years), he fell in love with the electric guitar in his teens and began to grow his true Metallica passion in the late nineties.
.
Singer and guitarist in a grunge band, he spent a few years in the early 2000s writing his own music (recording 2 EPs) and playing some cover songs, but when the band split in 2003 he decided to start a brand new project to play only Metallica songs. At a time when social networks and smartphones didn't exist, his love for Metallica grew, and he attended their shows at every opportunity, but above all he dedicated his entire musical career to them.
The last of the founding members, since 2004 Mattia has put all his love into SaD, his only and unique project. The LOVE for Metallica is still his greatest passion.