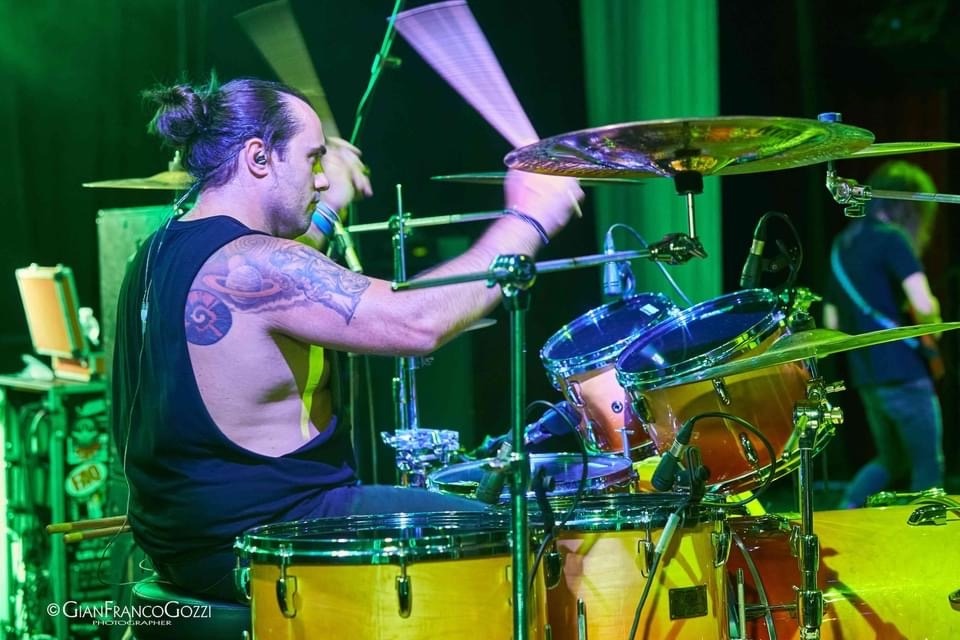 Since his young age, Ronnie followed in his father's drumming footsteps, always attending to his rehearsals with the hope of a chance to become himself a drummer. He's grown up listening to the rock classics like Deep Purple, Led Zeppelin and Black Sabbath. At the age of 13, he bought his own drum kit and learnt the song "For Whom The Bell Tools." Metal became his trademark music, going on to record several albums, which he promotes whilst on his European tours.
In 2003, for the first time, he fulfilled his childhood dream of seeing Metallica live during their St. Anger tour. The adrenaline and energy they gave him were unique.
In the next years he studied to become a professional musician, and graduated from the Accademia Musica Moderna in Milan in 2010 and straight after he started his own rock school, RMA Rock Music Academy, with a mission that: "Music is everyone's legacy, there is no age, there is no genre, there is only the desire to play." Today, RMA is the local place for making live music, launching new bands, playing unpublished pieces and studying with European schools.
In 2018 he joined the SaD family, getting the chance to enjoy his Metallica passion and sharing his energy and desire to do something distinctive with the band.