SaD European Metallica Tribute – Live @ 7 Eichen Affalterbach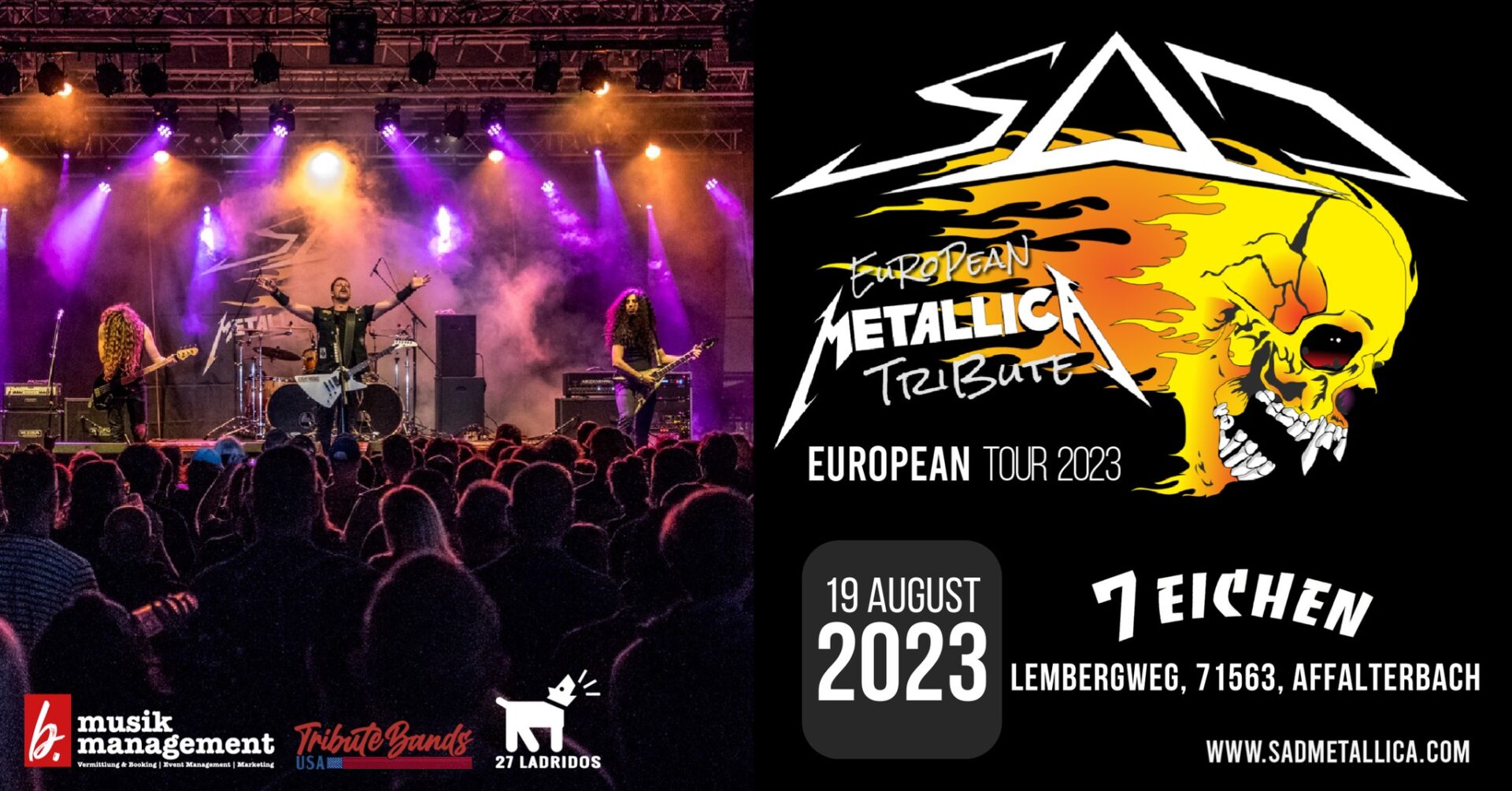 Hey Germany!
SaD European Metallica Tribute is coming back at 7Eichen in Affalterbach on August 19th!!!
This special gig is part of our European Tour 2023 in which we're playing through many countries such as Albania, France, Italy, Germany and Spain!
We're thrilling and we can't wait to rock the night with you and the music we both love, paying tribute to our heroes!
Get the perfect boost by subscribing to our YouTube Channel: https://www.youtube.com/channel/UC2VGBeSmeE4OM7fkn-MCCbA
Check out our show "Sad Symphony and Metallica" on Spotify right now!
Keep up with the latest news and find exclusive content by joining our Facebook private group "SAD – Symphony and Metallica (S&M)": https://www.facebook.com/groups/sadsymphonyandmetallica/
Follow us on Facebook, Instagram and TikTok!!! 🤘🏼
See you soon!!!