SaD European Metallica Tribute Live @ Schramberg Kulturbesen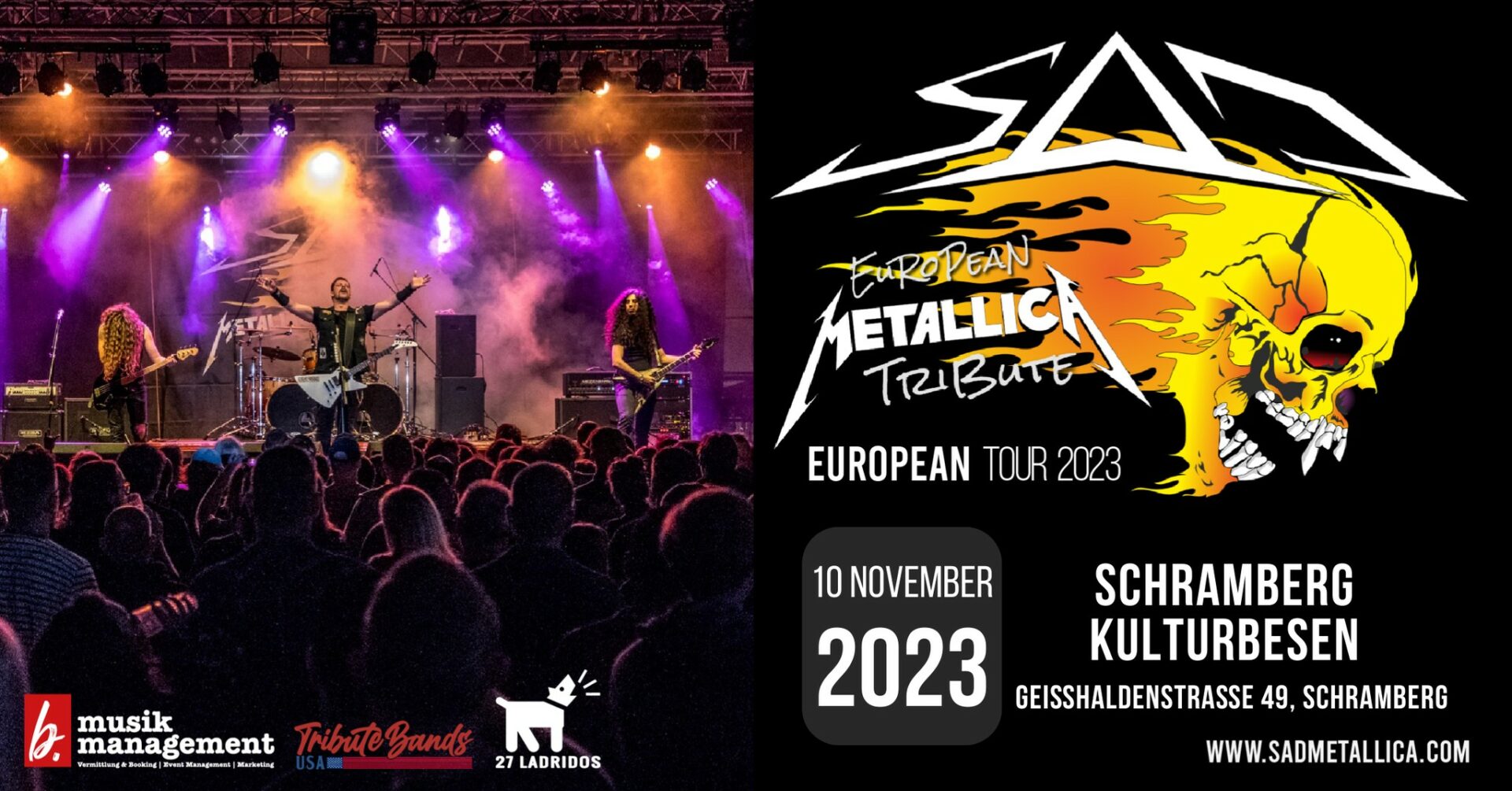 SaD European Metallica Tribute is coming to Schramberg for a special night in honor of the great four horsemen!
After a whole summer touring around Europe, through France, Spain, Germany, Italy and Albania, SaD Metallica are ready to come back to Deutschland with a powerful metal show that will blow your mind!!!
Known as one of the most popular Metallica Tribute get ready to headbang with the hits that every metalhead loves, such as "Master of Puppets", "Enter Sandman" and so many others!
The band is partnered with Zonametallica – Italian Metallica local chapter #350 and is in a strong relationship with the official german chapter St.Germany.
Get ready for the show by subscribing to the YouTube channel: https://www.youtube.com/channel/UC2VGBeSmeE4OM7fkn-MCCbA
Check out the "SaD Symphony and Metallica" show on Spotify!
https://open.spotify.com/artist/2k6JE1LV7mSOavtrZ5m5qR…
Follow SaD Metallica on Facebook and Instagram and subscribe to the "SaD – Symphony and Metallica" (S&M) group: https://www.facebook.com/groups/sadsymphonyandmetallica/
Horns up and see you soon!!!